Smart
Agriculture
From crop sensors, weather stations, and livestock trackers to agricultural machinery and UAVs, emnify lets you collect IoT data across vast, rural farmland with global cellular connectivity and powerful management tools.
Free Trial!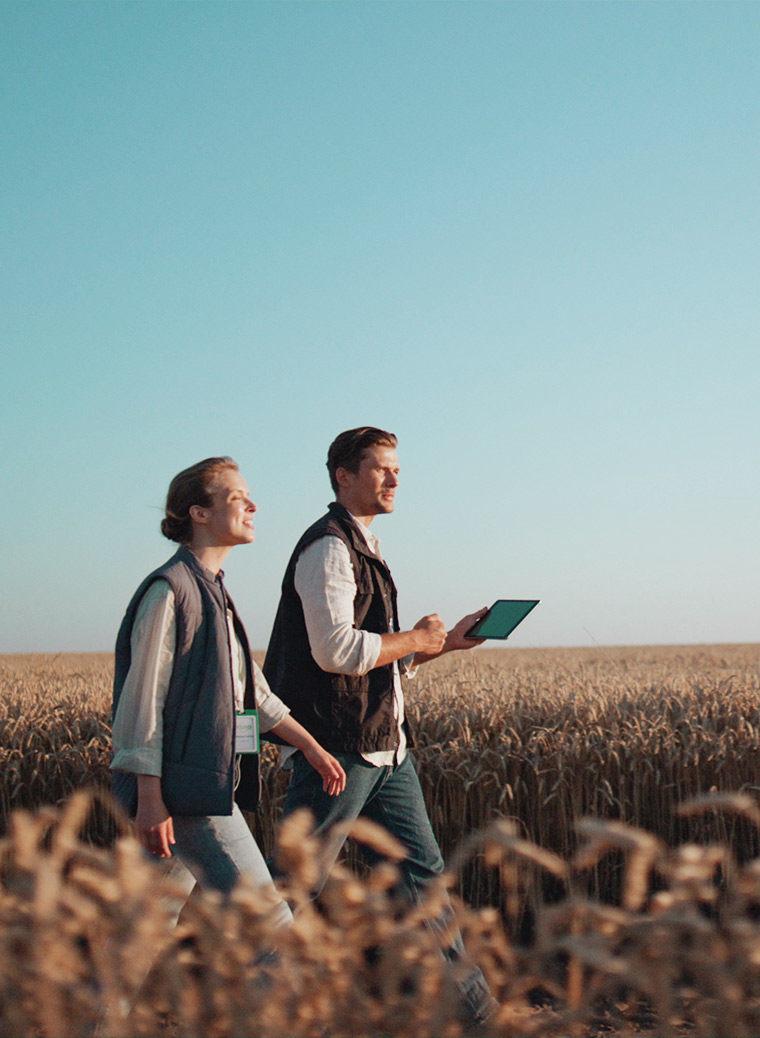 A small sim-card and a smart platform provides everything you need.
Smart Agriculture at a glance
Benefit from these key
highlight features
Connectivity for remote farmland
Whether you deploy low-power field sensor networks or deliver real-time tractor telematics and drone operations, emnify provides the cellular connectivity that suits your needs – from 2G to 4G, LTE-M, and NB-IoT.
Our multi-network, non-steering IoT SIM cards deliver the best cellular coverage in remote agricultural fields and ensure your devices will always use the best connection no matter where they are.
Network Control
Many times, the wireless module causes your smart farm devices to experience connection failures with specific networks. With emnify, you have real-time connectivity data to promptly detect issues and effectively isolate the root cause. Troubleshoot fast and efficiently by resetting the connectivity, blocking a troublesome network, or remotely logging in to the device to perform diagnostics and device reboot.
Pricing made for seasonal Operations
We understand agriculture is a seasonal business and excessive data costs threaten to erode margins. emnify's tailored pricing lets you optimize costs by flexibly pausing SIM usage during wintertime and reactivate it when the crop season starts again.
With our data pooling option, you can balance out uneven data consumption among devices across different crop types and locations throughout the year.
Business efficiency at scale
Use our APIs or no-code solution to optimize your processes and react faster to bottlenecks. Automatically start SIM contract when devices are first deployed in the field, get notified once devices have reached their usage limit, or automatically switch to a new network when connection issues arise.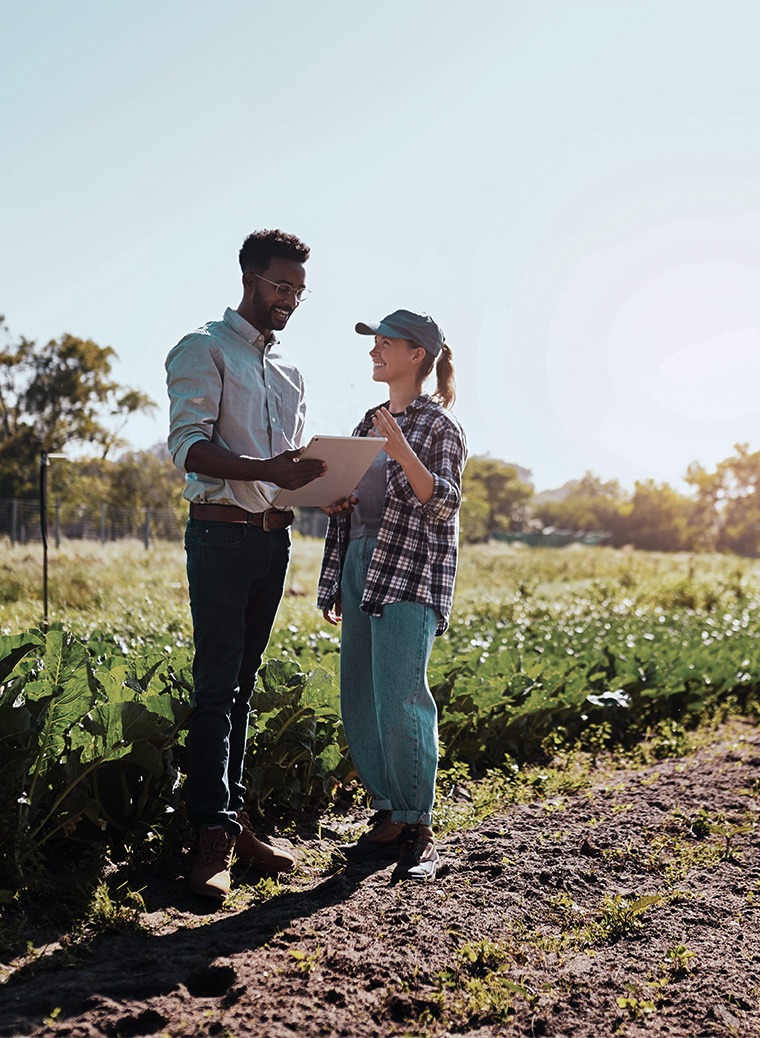 Making farming more efficient and sustainable
Are you building IoT products that help farmers and agri-businesses produce more with less, leveraging the power of data? Is your goal to increase yields and optimize resource usage by delivering a robust, flexible, and easy to consume AgTech solution? If so, emnify can help. Reliably connect devices at any farmland, deploy and operate your solution at scale, and expand into new markets with confidence using our global IoT connectivity platform.
Connecting all types of smart farming sensors and applications
» Crop and weather monitoring
» Smart irrigation
» Livestock management
» Smart tractors
» UAV-based field monitoring
» Urban farming and greenhouse automation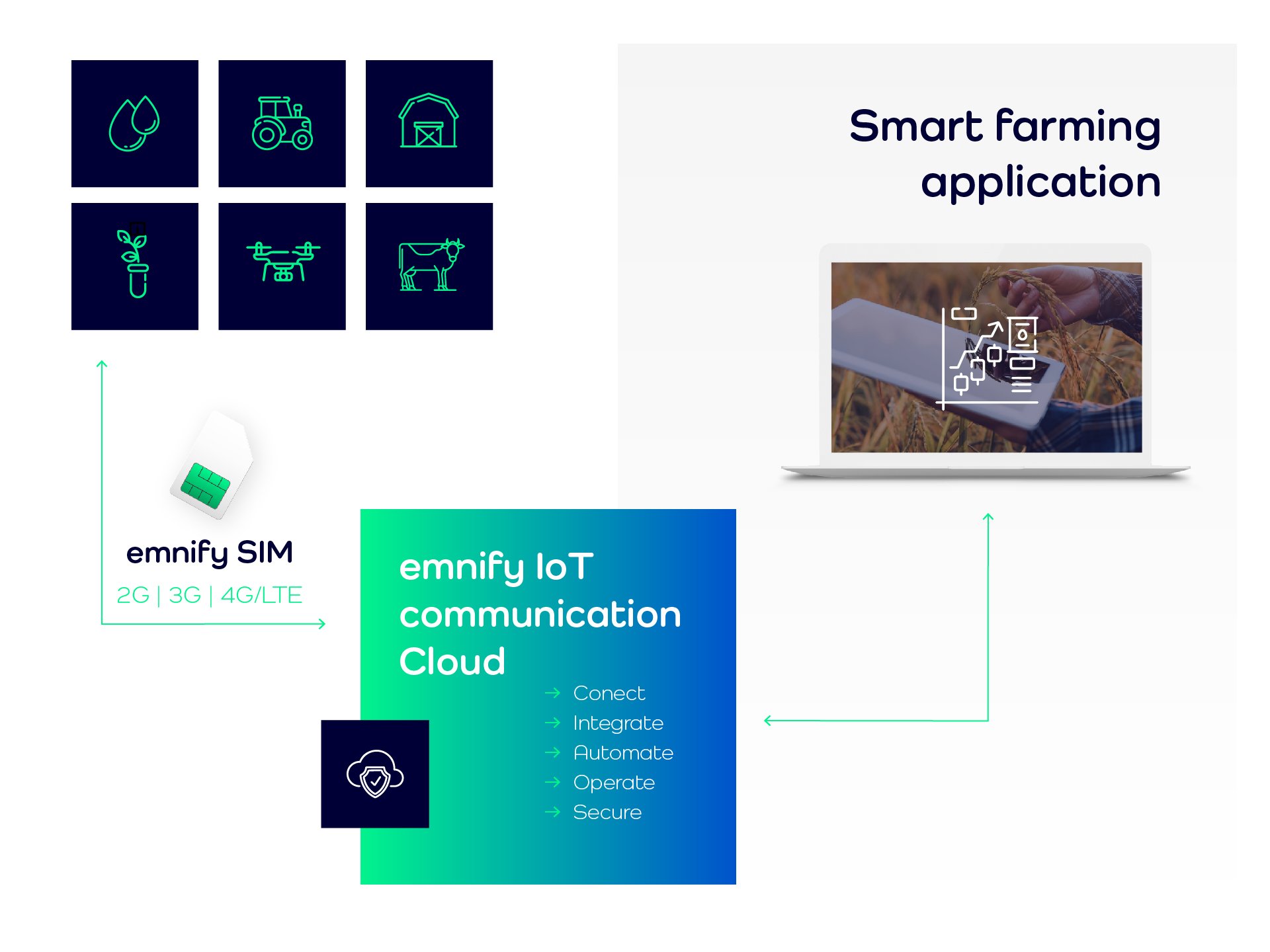 CUSTOMER SUCCESS STORIES
Read how the most innovative smart agriculture companies use emnify
Build and deliver first-class smart farming solutions with emnify
Talk to our experts!