IoT Solutions for your business
Intuitive IoT
Monitoring Dashboard
Track and explore costs, network activity, critical events, geographic distribution and more. Generate business reports on connectivity and integrate data with other services.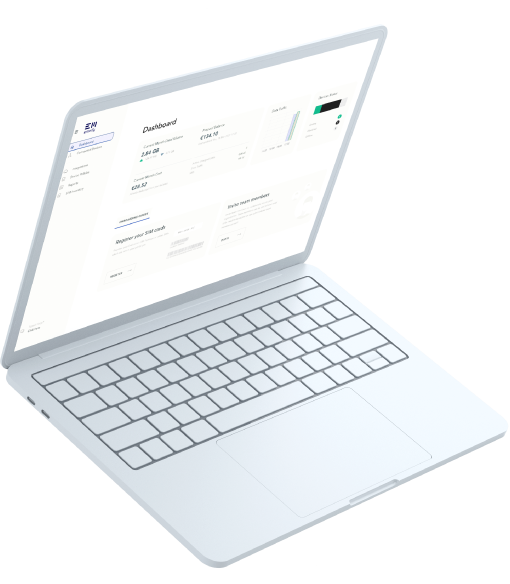 IoT Monitoring at a glance
Highlights of our IoT Dashboard
Worldwide remote Access
When disconnected devices are out of physical reach, your support staff's last line of defense is to log into the device itself. Through emnify's IoT portal, your team can establish a secure private connection to our platform and get access to every device using OpenVPN.
Execute commands, get device application logs, or perform a reset to help you get your device operational without needing to go onsite. emnify provides private static IPs and OpenVPN at no extra cost.
Live and historic traffic Data
With emnify's IoT monitoring dashboard, you examine real-time or historic traffic volume by device or by deployment. This helps you identify abnormalities in data consumption and better understand your daily and monthly traffic norms. You can also set service volume limits to prevent excessively high bills.
Track every device
With thousands of devices distributed globally, location-specific issues may arise—and you won't know unless you can track every device.
emnify's location dashboard lets you monitor device locations at the network and cell level. You'll see every devices' real-time connection status, so you can tell if a device is online, offline, or blocked. If a device is registered to a network but there's no data session, you'll see that, too.
Monitor Network Activity
With thousands of devices, it's important to track network traffic and data consumption. Our IoT dashboard lets you see activity and usage patterns across the entire network. If there's an abnormal surge, you can detect which device is responsible and troubleshoot the issue.
Individual Integrations
emnify's IoT dashboard integrates with your other technology to provide device, connectivity, and application data in a single system. By combining connectivity data with your ESP, ERP, CRM, and other tools, you can monitor, control, and automate connectivity events from the tech you use all the time.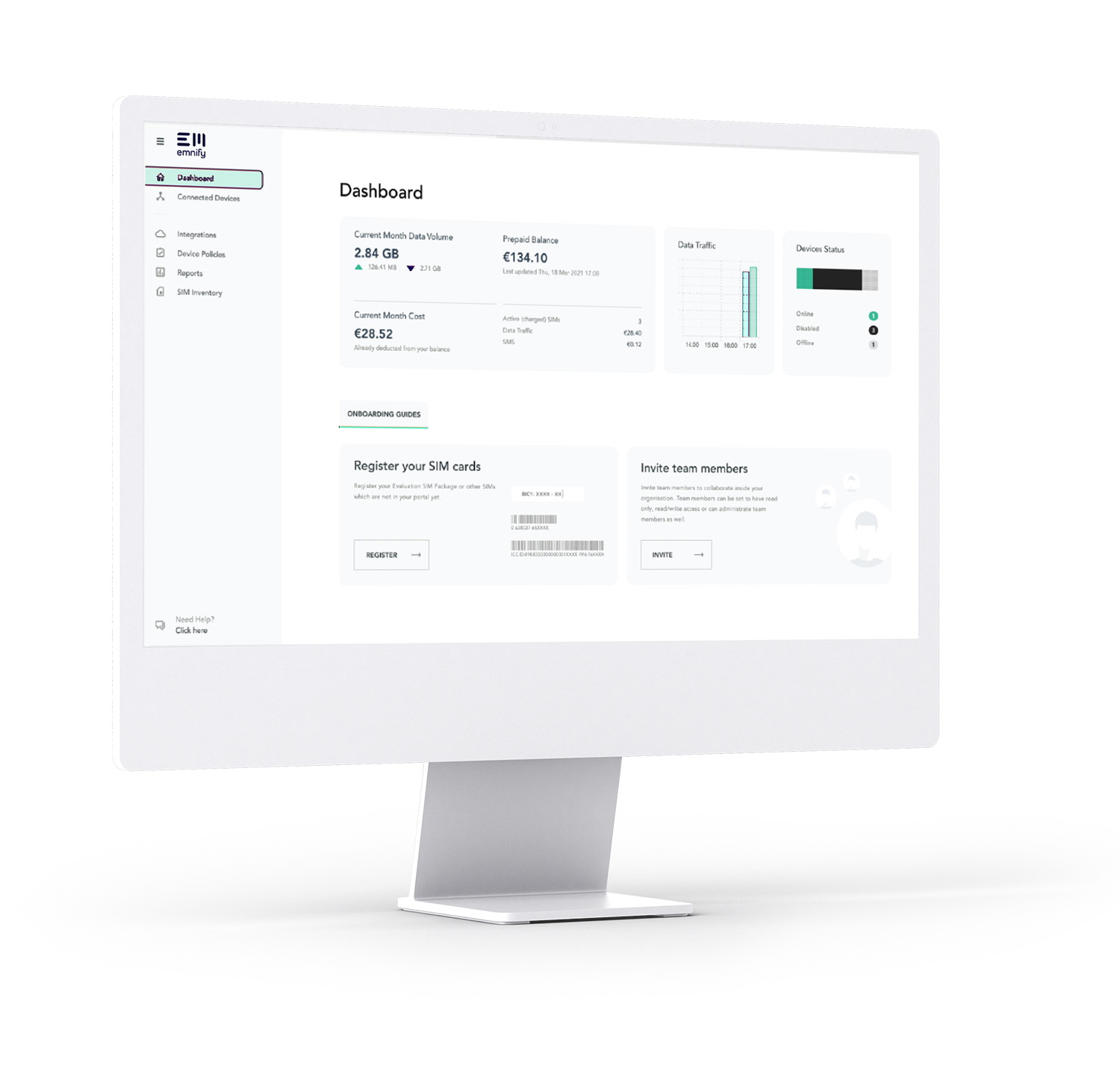 60 days, all features, one platform
Get a free test kit, which includes a SIM card, a prepaid data plan, and a 60-day free trial of emnify's platform.
Try all Features for free
All you need to scale
Your business, our solution
Find out how you can benefit from IoT Connectivity.
Let's find the right solution for you.
Get in touch with an EMnify IoT consultant to find out how we can support you and your business.
IoT Dashboard FAQs
Absolutely. You control who has access to the dashboard and what they can do within it. emnify's portal has three levels of user access: admin, observer, and user. It uses a multi-factor authentication (MFA) key to keep each login secure.
You can access all your connectivity data through our intuitive IoT portal , or use Data Streamer to integrate our dashboard with the other cloud services you use all the time. This gives you two convenient ways to monitor your deployments and keep track of your devices.
Your business already has plenty of apps and software solutions. While connectivity is an integral part of any IoT application, you don't need to be in the emnify portal 24/7 to monitor your devices. In addition to integrating with your other tools, you can use Data Streamer to set up alerts for things that need your urgent attention. See our integration guides
Notifications are only useful if they come in a format you'll actually see and deliver information you want. emnify's Data Streamer can deliver notifications via Slack, email, or text message, showing you when there are new critical events or other timely changes you should know about. That way when a device reaches its usage limit or can't send data, you'll know right away.
More about global M2M Connectivity for you
More products