Smart
Energy
As the world pursues renewable energy sources and learns to distribute and utilize energy more efficiently, IoT is playing an integral role.
Free Trial!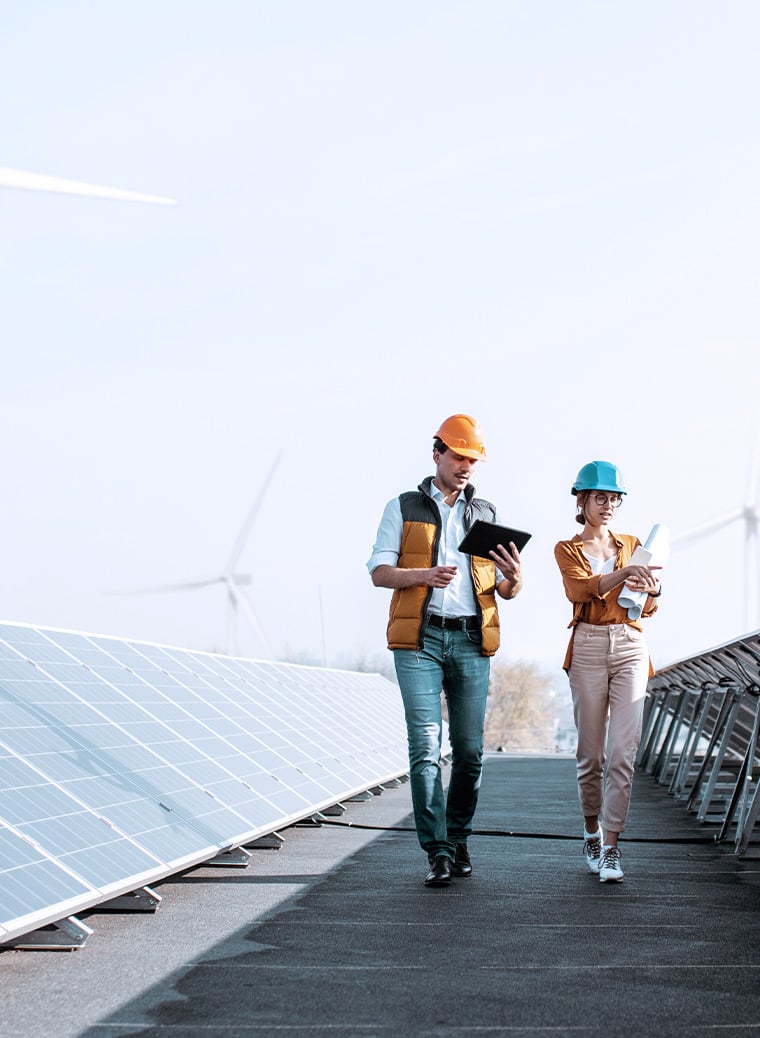 A small sim-card and a smart platform provides everything you need.
Smart Energy at a glance
Benefit from these key
highlight features
Connectivity for remote areas
Smart energy solutions are often deployed in remote areas or inside buildings, which creates challenges for many IoT connectivity solutions. You may have to build new infrastructure for each deployment. And many connectivity solutions don't have the signal strength to penetrate buildings.
No further cellular infrastructure
But with cellular, the infrastructure already exists, and the signals work indoors, outdoors, and even in mobile environments. emnify's global IoT SIM cards let your devices connect anywhere in the world. A single SIM gives you access to more than 540 networks in over 180 countries.
High-level Security for your data
We also help keep your data and devices secure. emnify Cloud Connect creates encrypted connections between your IoT devices and your cloud resources, and protects your two-way data communication with a Virtual Private Network. Transmissions between your devices and applications never cross the public Internet.
How IoT improves smart energy solutions
Usually, when people refer to "smart" energy, they simply mean that it's renewable—like solar. But the Internet of Things empowers utility providers and developers to build smarter energy systems. Connected sensors can collect and transmit real-time data about how and where energy is being used.
They can help:
» Establish usage patterns so anomalies can be detected and resolved faster
» Identify where an issue originates.Monitor, report, and control energy production.
»Redistribute energy loads to prevent blackouts and provide more continuous service.
» Automate energy infrastructure to use resources more efficiently.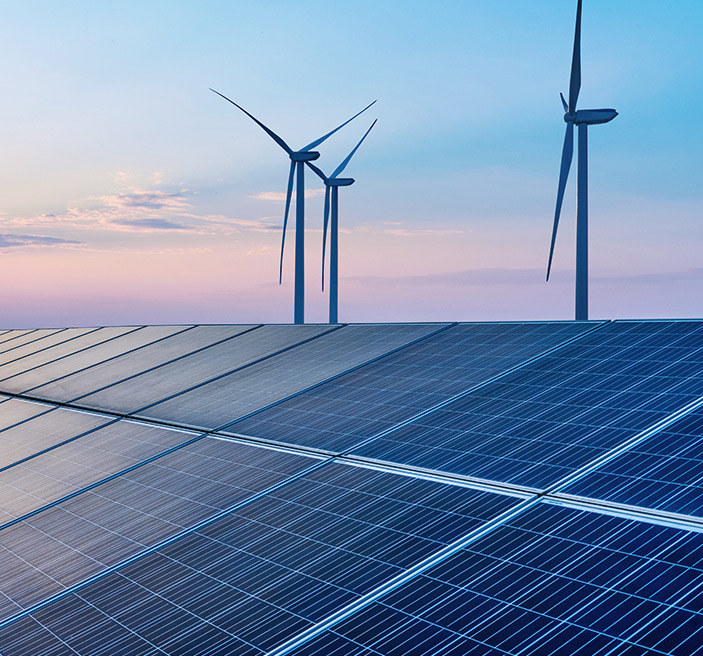 Smart metering
Smart metering gives facilities greater visibility into their energy consumption, enabling them to recognize regular usage patterns and detect anomalies like leaks, outages, equipment left running, and other inefficiencies.

Cellular IoT often plays a key role in smart metering by keeping gateways secure and creating private connections to the cloud.
EV charging
Electric vehicle (EV) owners expect quality service when they recharge, whether the station they're using is outdoors or in a parking garage. By bringing cellular IoT to EV charging, you and your customers can remotely configure each station and efficiently manage energy consumption.

Efficient load management and dynamic load balancing depend on reliable connectivity and constant communication between charge points and EVs. emnify's SIMs automatically select the network with the best signal, so you aren't stuck with poor service and transaction failures.
Condition monitoring
When energy infrastructure fails, it can have devastating consequences. Cellular IoT enables utility providers to monitor the condition of energy grid infrastructure like wind turbines, solar panels, energy storage systems, and dams in real time.

As sensors detect declines in performance of individual components, they can alert providers when parts and systems need to be fixed or replaced.
Here are just a few smart energy solutions you could develop with emnify:
Case Studies
Read how the most innovative energy companies use emnify
Find out how you can benefit from IoT Connectivity.
Talk to our experts!
Build and deliver first-class smart farming solutions with emnify!