EV Charging
Ensure no critical transaction data goes missing with the best cellular coverage. Monitor, secure and operate charge point connectivity at reduced complexity and time-to-value.
Free Trial!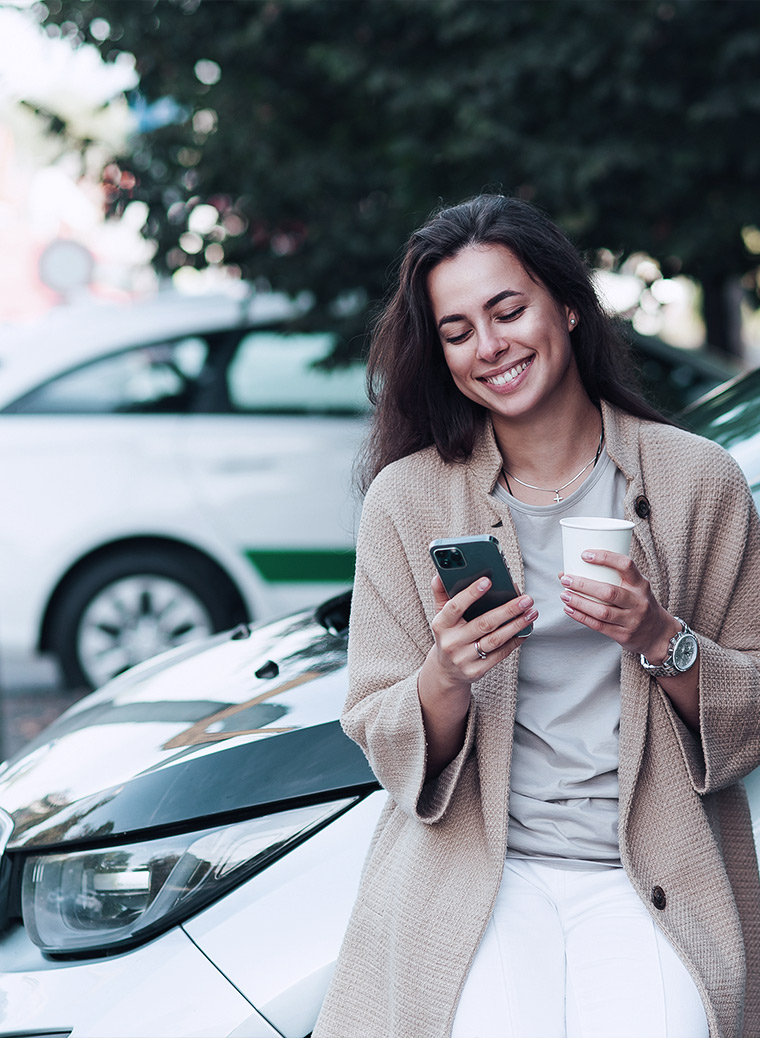 A small sim-card and a smart plattform provides everything you need.
Smart ev charging at a glance
Benefit from these key
highlight features
Charging Units stay connected
Smart energy solutions are often deployed in remote areas or inside buildings, which creates challenges for many IoT connectivity solutions. You may have to build new infrastructure for each deployment. And many connectivity solutions don't have the signal strength to penetrate buildings.
Streamline operations
But with cellular, the infrastructure already exists, and the signals work indoors, outdoors, and even in mobile environments. emnify's global IoT SIM cards let your devices connect anywhere in the world. A single SIM gives you access to more than 540 networks in over 180 countries.
Secure SIM and data communication
Optimal cellular coverage:
Get access to 540 networks in 180 countries. Connect your chargers to the best available network via 2G, 3G, 4G or LTE-M.
Full network visibility:
Monitor charge point connectivity, data usage, and cost 24/7 using the emnify Portal or Data Streamer.
Cellular Iot for smart EV Charging solutions
Accelerate electrification with connected EV chargers
With the growth of charge point communication protocols like OCPP, the EV charging infrastructure has quickly evolved from traditional, non-connected hardware to intelligent devices with communication capabilities. Today's smart charge points provide real-time, actionable insights that empower automatic billing, remote configuration, efficient servicing, dynamic load management, and digital services for EV drivers.
TALK TO AN EMNIFY EXPERT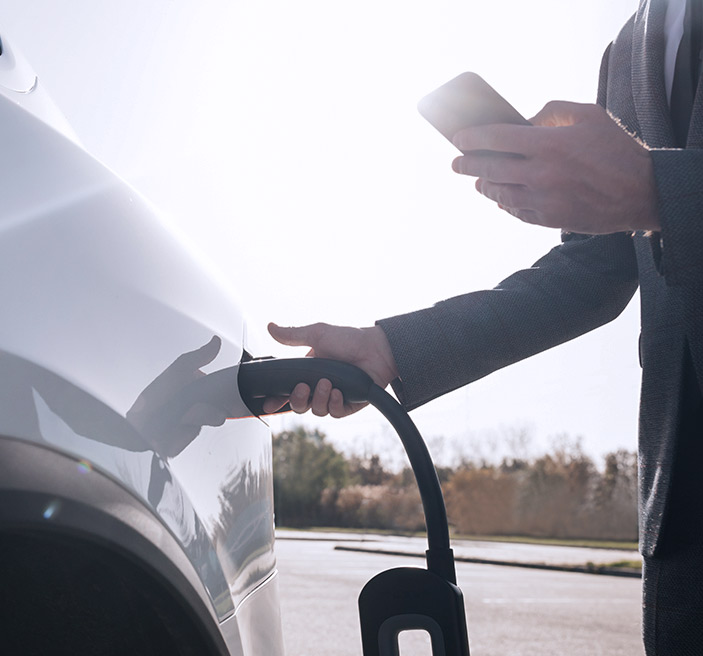 For Charge Point Manufacturers
Upgrading charging products with cellular IoT opens new upsell opportunities and innovative business models like Charge Point as a Service.
For Charge Point Operators
Reliable IoT communication is the key to monetizing, managing, and running distributed charging infrastructure and delivering digital services to EV drivers.
For Smart Charging Software Providers
Bundling global network access with your application reduces complexities and brings added value to your customers.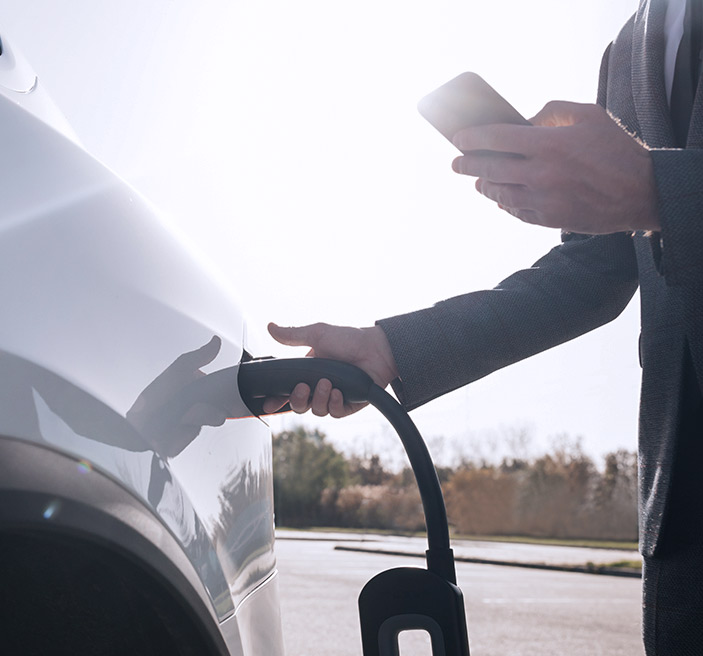 Challenges
Cellular connectivity has been the most common wireless option for smart EV chargers. But traditional telco services come with multiple operational challenges:
» Missing indoor and underground coverage that results in lengthy installation processes
» Limited insights and control over the connectivity of charge points
» Complex setup of private networks for secure communication and remote access to chargers
» Rigid, expensive rate plans that start at high volumes
Why emnify
By using multiple networks and providing LTE-M access, emnify gives your EV chargers the best cellular coverage - indoors, underground, on urban streets or at motorway service areas.
Our communication platform easily integrates with your management backend to help you secure, monitor and operate your fleet of connected chargers.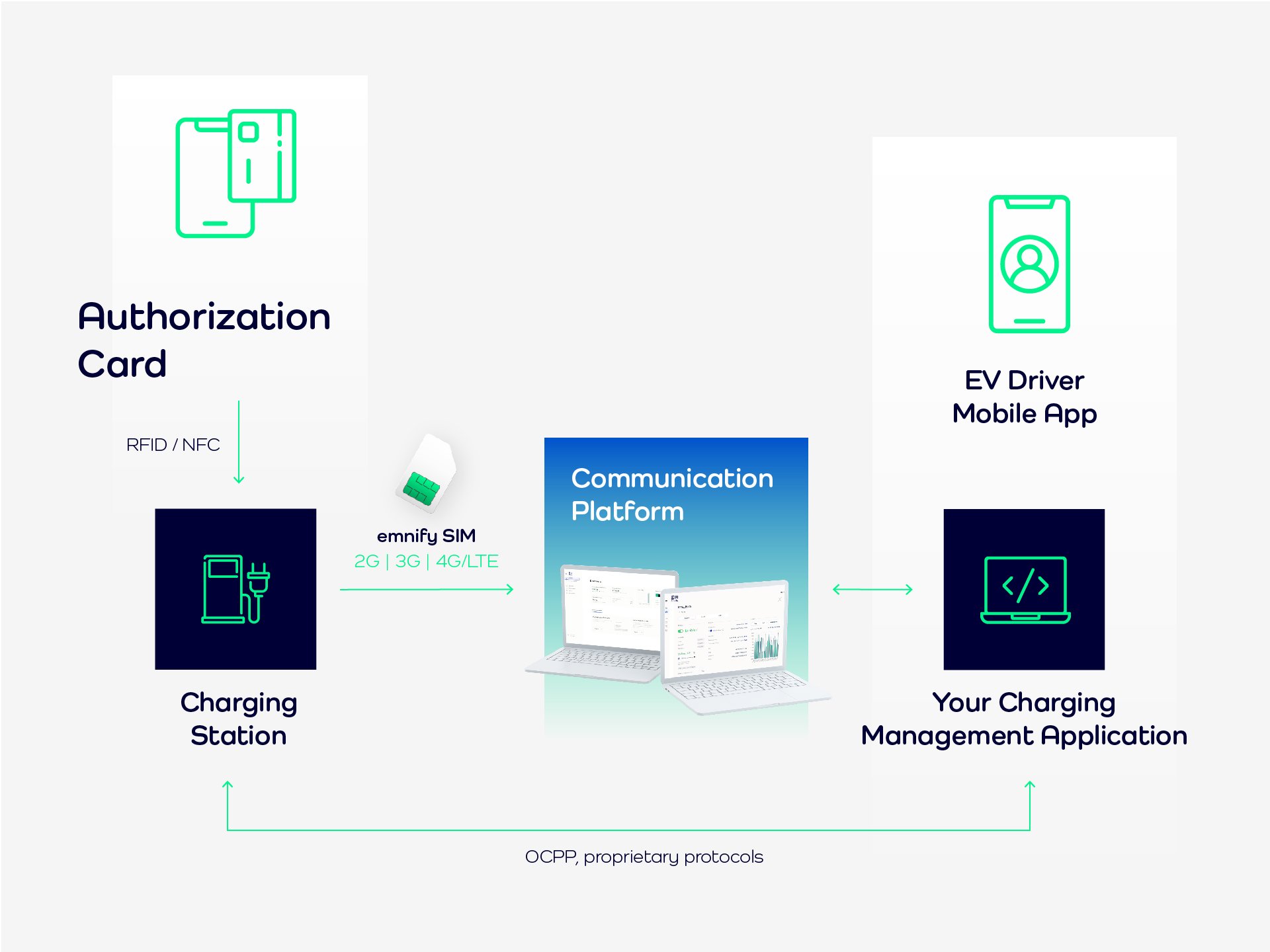 Case Studies
Read the Success Stories of our customers
Find out how you can benefit from IoT Connectivity.
Ready to future-proof your smart charging solution?