Built-in Global Connectivity
IoT Roaming
For cellular IoT devices, roaming is often the default state. And with emnify's global IoT SIM cards, your devices can leverage IoT roaming anywhere in the world with a single connectivity provider.
IoT roaming at a glance
One contract, global IoT roaming
emnify partners with hundreds of carriers around the world, and with a single pay-as-you-go contract, we give you access to them all. As you deploy in new countries, you never have to create new contracts to get the coverage you need
Roam anywhere with Multi-IMSI
Switch carriers over-the-air with eSIMs
Some countries don't allow permanent roaming, which means your SIM cards have to have a profile for a local carrier. Our eSIMs enables you to deploy with the same SIM cards (and same SKUs) in these specific countries without roaming.
Get redundant coverage
One of the problems with using a traditional cellular carrier is that in each country you deploy, there's often just one network available. With emnify, in most countries you'll have multiple networks to choose from—so you'll always have a backup.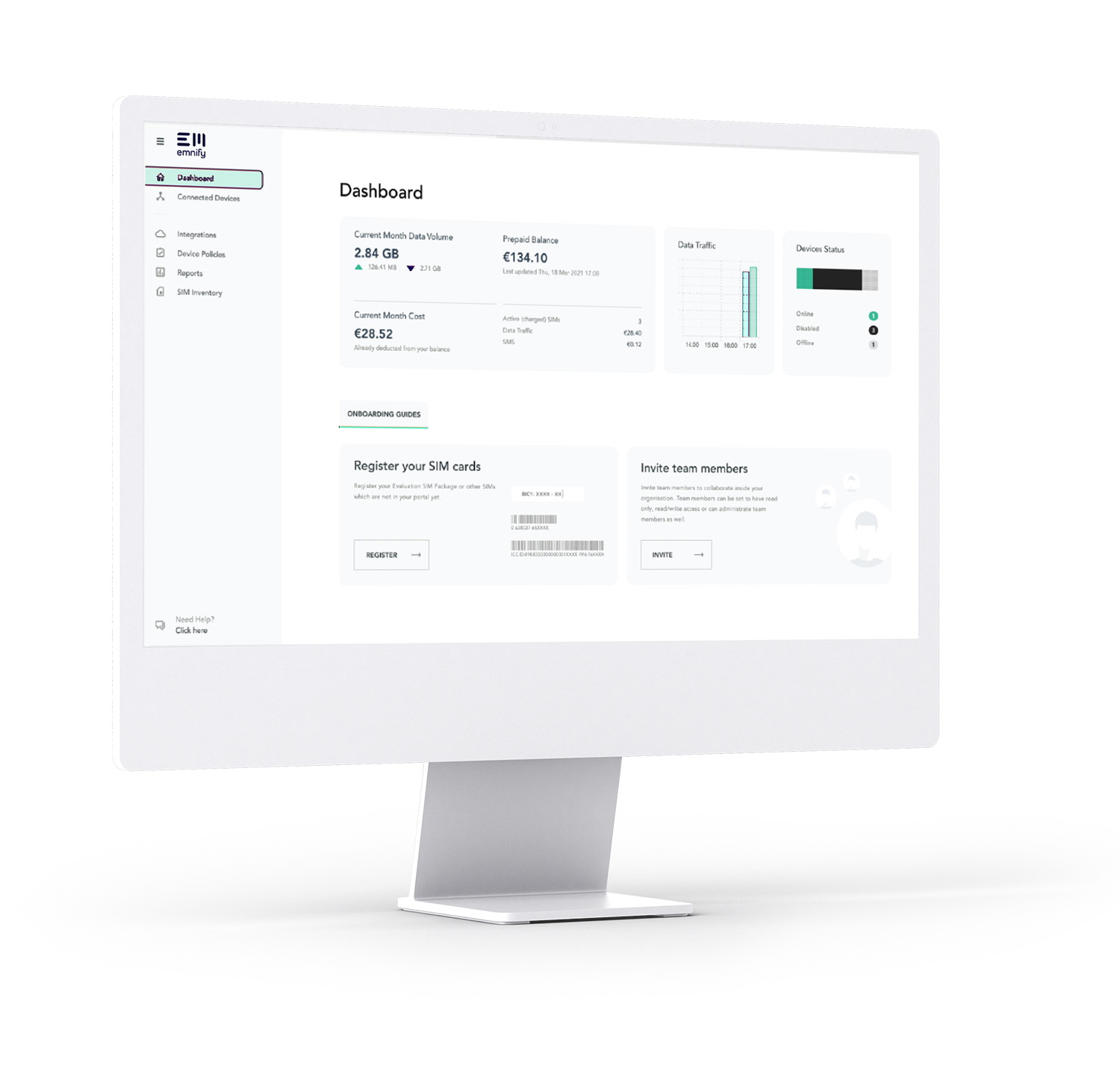 60 days, all features, one platform
Get a free test-kit, including SIM card, pre-paid-plan and a 60-days trial period!
Free Trial!
Select the best network every time—automatically
Network selection isn't a process you want to manage for every SIM. Thankfully, emnify handles this for you, automatically selecting the network with the strongest signal or lowest costs wherever your SIMs deploy and wherever your devices roam.
Manage every SIM from one portal
With emnify, you can manage every connected device from the same place. No matter which country you deploy in, our intuitive IoT dashboard lets you analyze, troubleshoot, and optimize your connectivity by deployment, device, or country.
All you need to scale
Your Business, Our Roaming Solution
Find out how you can benefit from IoT Connectivity.
Talk to our experts!
Technology that enables devices to connect and communicate at scale.
More about global M2M Connectivity for you
More products