LTE CAT-1
Originally released in 2008, CAT-1 modules are specifically designed for IoT/M2M and cost less than regular LTE handset chips. CAT-1 still has enough throughput for IoT use cases with video streaming.
Widely deployed and available
Up to 10 Mbps download and 5 Mbps upload
Duplex (simultaneous) communication
Seamless mobility between cells
Low latency
Less complex and, as a result, costs less compared to regular LTE
LTE-M/CAT-M1
With power-optimizing technologies (PSM and eDRX) for long battery life and support for seamless mobility, CAT-M1 is the perfect choice for use cases with mobile devices that are not touched for years.
Deployed mainly in Americas, also available in Europe and APAC
Typically 1 Mbps download and upload
Half-duplex communication
Seamless mobility between cells
Substantially lower cost compared to regular LTE modules
PSM and eDRX support
Deep penetration of buildings and surfaces
NB-IoT
With low throughput and support for PSM and eDRX cycle, NB-IoT is the choice for use cases involving mostly stationary devices that transmit few data.
Deployed mainly in Europe and APAC, also available in Americas
250kbit/s download and upload
Half-duplex communication
No mobility support
Substantially lower cost compared to regular LTE modules
PSM and eDRX support
Deep penetration of buildings and surface
Top LPWAN LTE-M/NB-IoT modules on our Networks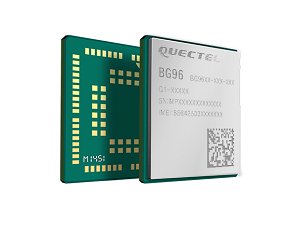 Quectel BG96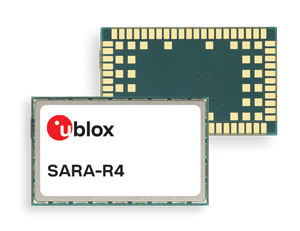 u-blox SARA-R4