SIM Cards for IoT Gateways and Industrial Router
IoT SIM for routers and gateways
By fitting your devices with emnify's specialized IoT SIM cards, your gateways and routers get managed connectivity, redundant coverage, additional layers of security, and reliable 24/7 support in multiple languages.
Connectivity at a glance
Global IoT SIM cards make all the difference
Wherever you deploy, emnify's global IoT SIM cards ensure your gateways and routers have a secure, reliable connection. With a single SIM card, you can connect to more than 540 networks in over 195 countries.
Managed IoT connectivity
Manage, analyze, automate, update, and control connectivity for all your devices from a single platform. Filter devices by tag or deployment to isolate problems and troubleshoot individual routers or gateways. Activate or deactivate SIMs on demand.
Redundant coverage
In IoT, redundancy is essential. When the Wi-Fi fails or ethernet is unavailable, emnify's SIM cards give you a backup connectivity solution. And with more than 540 networks, you'll often have multiple available wherever you deploy.
Secure connections
Keep your devices secure from the day you deploy until the time they need to be replaced. Get multi-layered IoT security, including a VPN tunnel for encryption and remote access, control over data usage, IMEI-lock to prevent misuse, and more.
Reliable, knowledgeable support
You're not just choosing components; you're choosing partners. With emnify, you get 24/7 access to IoT experts. We resolve support tickets quickly and provide customer service in multiple languages.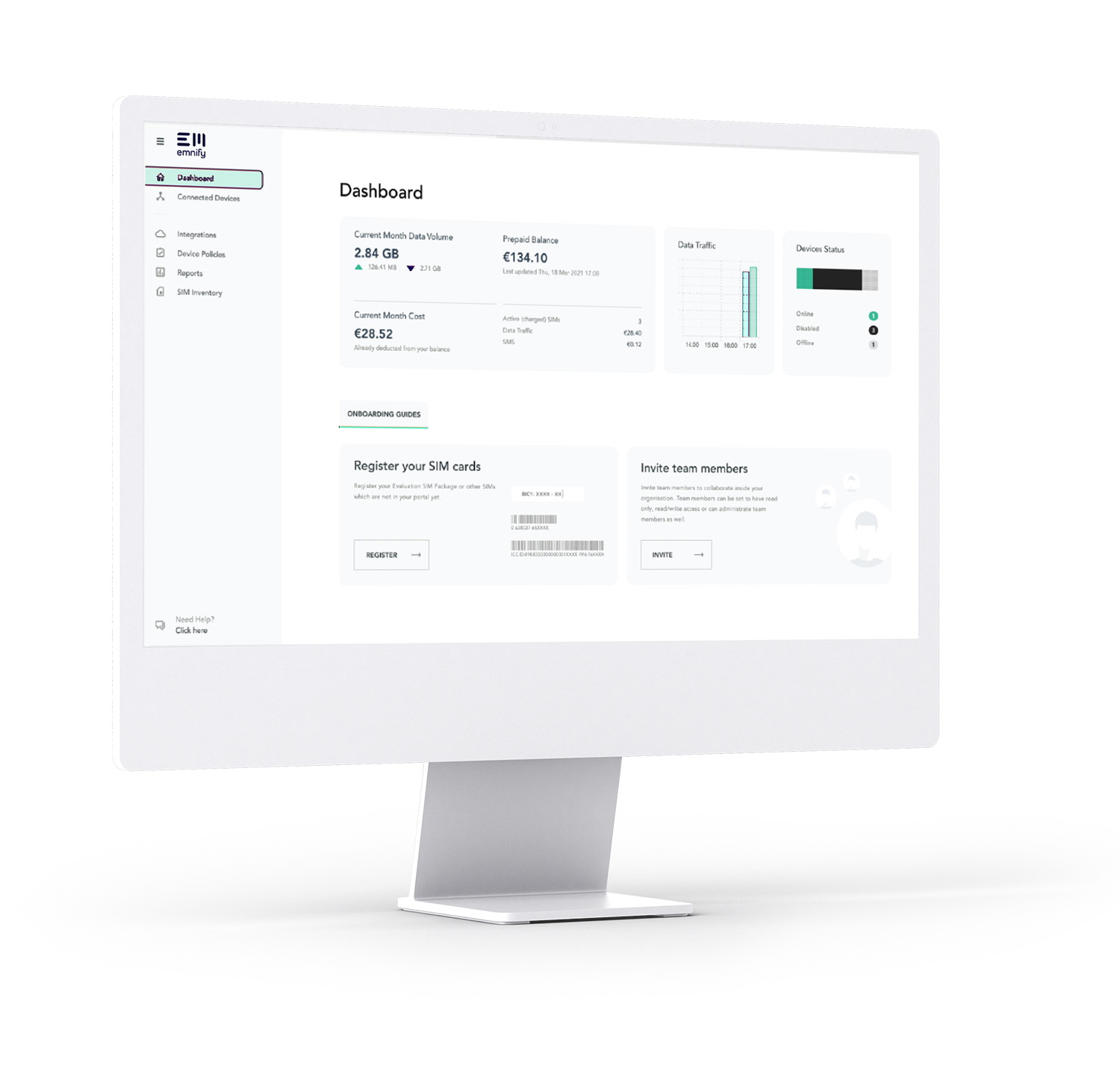 60 days, all features, one platform
Get a free test-kit, including SIM card, pre-paid-plan and a 60-days trial period!
Free Trial!
Find out how you can benefit from IoT Connectivity.
Talk to our experts!
Technology that enables devices to connect and communicate at scale.
More about global M2M Connectivity for you
More products