Global Tracking made easy
GPS SIM Card
Whether your vehicles cross the border or the block. Our GPS SIM Cards automatically select the best network and deliver seamless service.
Free Trial!
GPS SIM Cards built for your business
Benefit from these key highlight features
GPS + Cellular
GPS devices rely on satellite systems to pinpoint their location, but they need to transmit that location data through a network. GPS SIM cards let your devices access cellular networks—which were built for mobile connectivity and offer excellent indoor penetration. This makes them ideal for asset tracking devices, fleet management and telematics, wearables, and more. EMnify's GPS SIMs can connect to 2G, 3G, 4G, 5G, LTE-M, and NB-IoT networks.
Fleet management
Telematics is one of the most rapidly expanding areas of the Internet of Things. If you're building GPS trackers for fleet management systems or simply looking for GPS SIMs for your business, EMnify will ensure your devices have the coverage and data plan you need.
Asset tracking
As shipments travel across oceans, equipment moves between job sites, products progress through a production line, or pets roam the neighborhood, businesses and consumers alike can use GPS tracking to monitor precise location data.
Wearables
Wearable GPS devices enable consumers to track their runs or rides and help caregivers monitor elderly patients. Whatever your wearable application, our GPS SIMs let your devices send clear signals indoors or outdoors.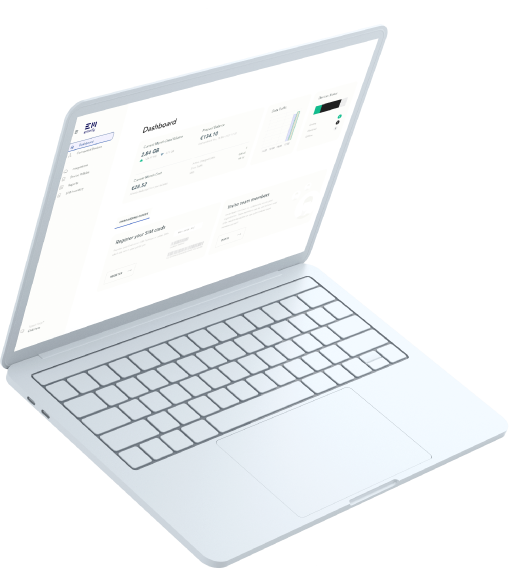 60 Days, all Features, One Platform
Get a free Test-Kit, including SIM Card, pre-Paid-Plan and a 60-days trial period!
Try all Features for free
Let's talk solutions
Listen to what our customers have to say!
"emnify allows us to operate our sensors easily and quickly anywhere in the world, thanks to their SIMs that support global multi-operator network connectivity. This lets our sensors hop onto the best given network. emnify also provides responsiveness, support and API that make their platform easily integrated into our internal tools."
"We needed a perfectly neutral SIM card to ensure reliable communications regardless of device location. emnify SIM cards were the perfect answer to our needs, and they could be managed easily from emnify's platform, with a one-stop overview of network activity and costs. We recommend emnify for its operator-neutrality that connects devices to the best available network."
"Thanks to emnify, Urban.io can connect to cellular network providers from all around the world and maintain the best possible signal. emnify met all our requirements thanks to their flexibility. The platform provides us with control over connectivity and a high level of data security (via emnify Cloud Connect / Transit Gateway)."
"Primagaz uses emnify's SIM card to transfer data from the metering items on the field to our servers so that we are able to bill customers based on consumption. emnify's platform allows us to get all SIM cards together and manage them easily from one place. emnify's multi-operator service allows Primagaz to increase its network performance by always connecting our devices to the best operator."
"We develop solar solutions for rural communities, so they have GSM modules for status updates and remote control. emnify won us over with their excellent customer relationship: human and fast. It also helped their API had clear, concise documentation so we could integrate emnify's data and intelligence into our own internal platform, which enhances our users' experience."
"We needed a service provider that could deliver in the Central African Republic. Many providers do not take this area into account but emnify did. The availability of their service is impressive. And I can always count on their professionalism and fair pricing."
Multi-Network Connectivity
From rural to urban, across network providers and as networks evolve from 2G, 3G to 4G, 5G /LTE. Benefit from our unique multi-network SIM card which ensures reliable performance as your devices cross borders and boundaries.
Best-in-Class IoT Dashboard
Gain control and visibility over your fleet and GPS trackers, including real-time connectivity status and cost monitoring with our easy-to-use dashboard. Businesses requiring a major amount of SIM cards can use our programmable RESTful API, which is easily integrated into existing applications.
Pay-as-you-go Pricing Model
Profit from our simple, clear and transparent pay-as-you-go price model. Perfect for IoT device manufacturers seeking to enter new business models like car sharing and usage-based insurance.
Built for your business
Your solution, our Platform
Frequently Asked Questions
emnify's cellular IoT connectivity platform keeps your devices connected and secure wherever you deploy. Our network-agnostic SIMs let your applications connect to more than 540 networks in over 180 countries. We also offer the largest LTE-M coverage on the market. Let's get you connected!
Cellular networks automatically come with some advanced security features that make them well-suited for IoT. While any device can join a Wifi network, you can only connect to a cellular network with a compatible SIM card. Yet, with traditional cellular networks, the most significant security gap occurs when your devices communicate with the cloud. emnify closes this gap with Cloud Connect, keeping your connections private and secure.
IoT – or M2M – SIM cards provide access to cellular networks to connect devices – with a management platform to monitor and operate device connections at scale. If you want two or more 'Things' (connected devices) to communicate with each other, then you need a data connection. In most cases, a standard cellular mobile SIM (or consumer SIM) won't cut it.
Yes. Whether you need technical support or basic customer service, we're here to help any time, any day.
Find out if our solution
is a fit for your company
Talk to our experts!
Technology that enables devices to connect
and communicate at scale.
Global M2M Connectivity
Find out more about our IoT Solution