EMnify enables connectivity by combining 540+ providers into a single global, mobile network
EMnify includes the following features and functionalities:
Global Cellular Connectivity
Connect your IoT/M2M device in over 180 countries and 540+ mobile networks with a single service provider. EMnify was built specifically for the connectivity needs of developers, enterprises, and CSPs by delivering data, SMS and USSD communication methods.
EMnify connectivity enables you to have:
Seamless global coverage through a network-agnostic SIM

A consistently high quality of service and reliability

The choice between the best network signal and the least cost by country

Data, SMS (both peer-to-peer and application-to-peer), and USSD services

Enterprise-grade SLAs and outstanding 24/7 customer support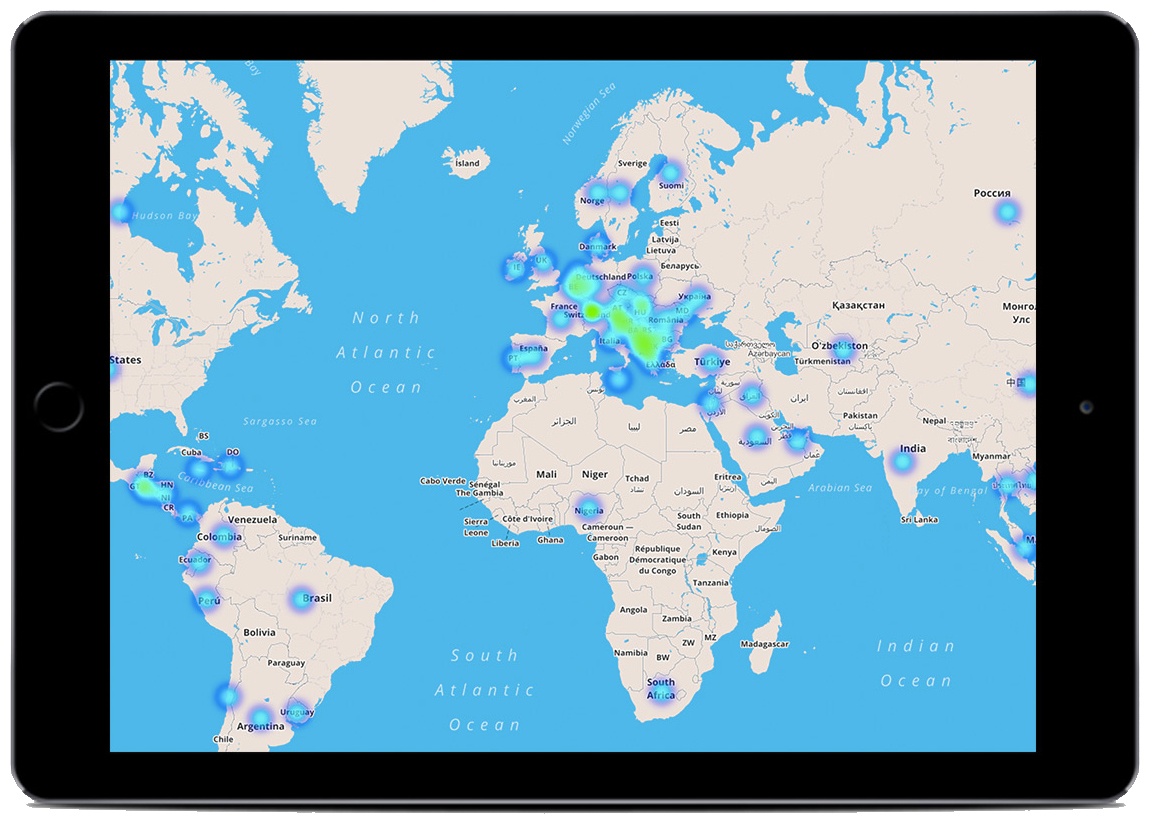 Device Connectivity Management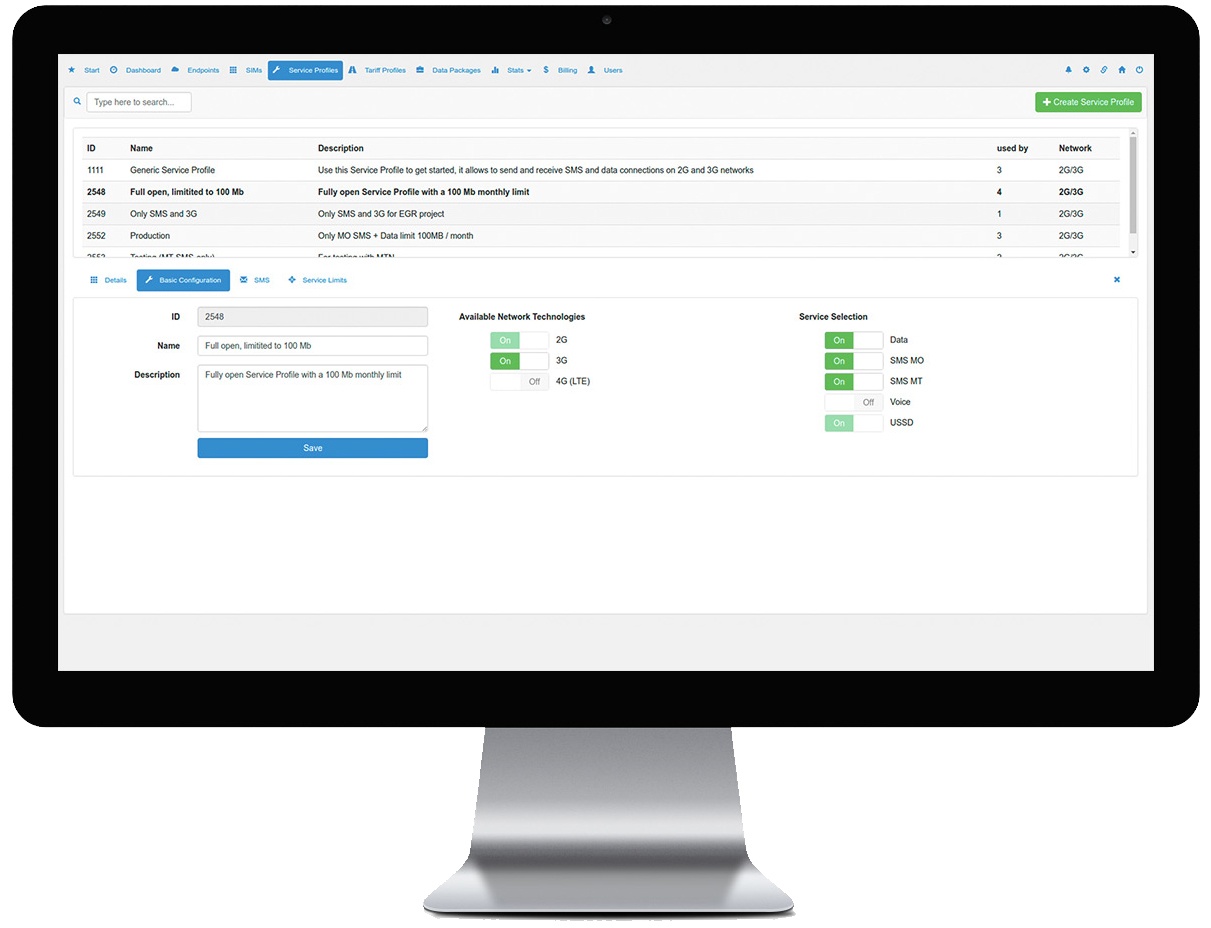 View detailed and scalable device connectivity management through the EMnify User Interface (EUI) web portal or integrated API. Take control over how you connect your IoT and M2M devices or services.
Our management platform enables you to:
Provide network access and manage your endpoints on a single platform
Lifecycle management of your SIMs

Activation
Deactivation
Configuration and provisioning

Monitor real-time connectivity status and usage
Remote provision your devices over-the-air
Full control

Set limits per device
Control geographic coverage; network permissions
Allocate data plans to single or multiple devices
RESTful API Integration
The EMnify RESTful API unifies IoT deployments across multiple mobile network operators. It's
an abstraction layer for IoT and M2M connectivity and seamlessly integrates into your business processes and applications.
API integration enables:
Automation of business processes

Auto-provision SIMs
Automated testing of connectivity

Completely automated deployment of products and services
Enhanced troubleshooting and diagnostics for better decision-making
Real-time information of usage, network connects and service quality
Communication directly with devices via programmable SMS and USSD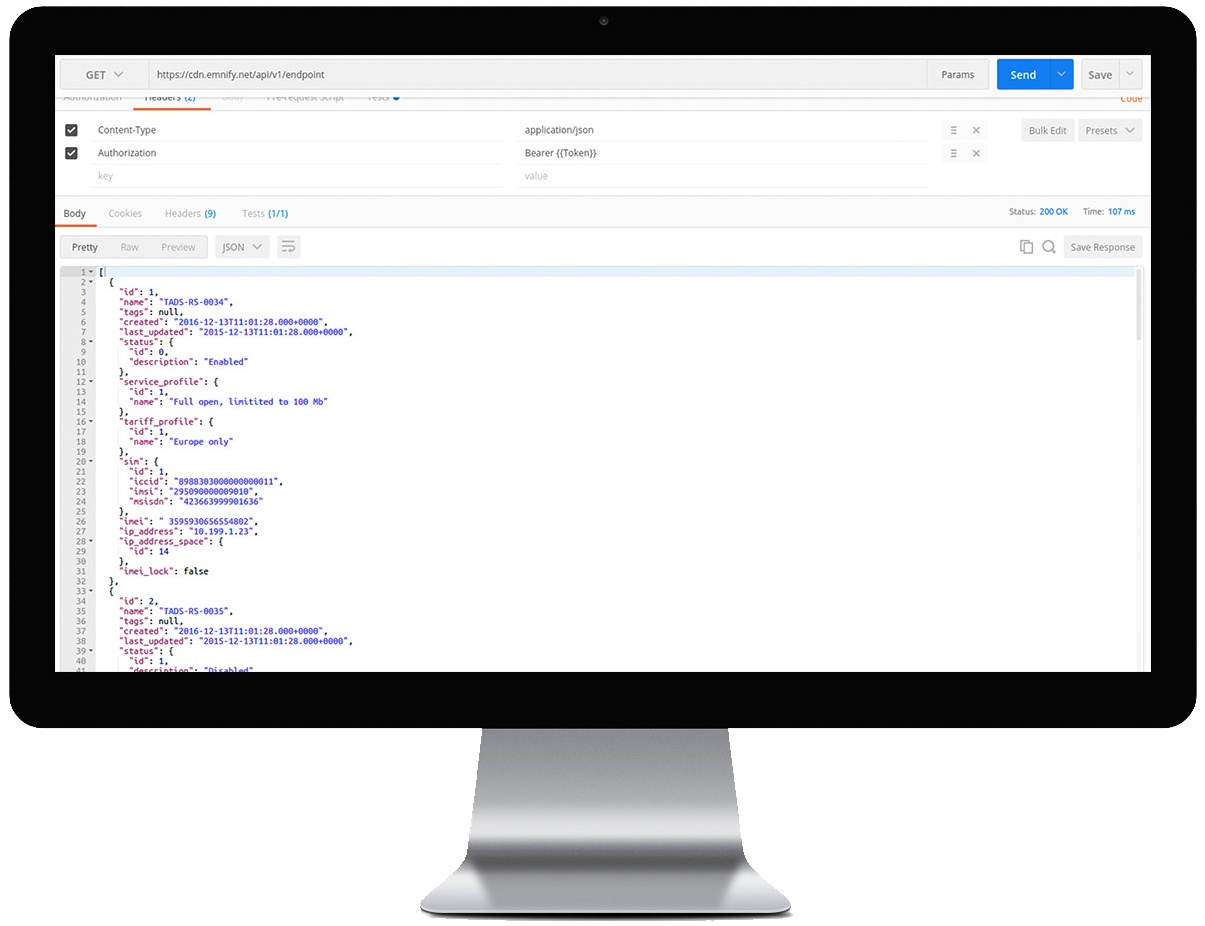 Enhanced M2M Security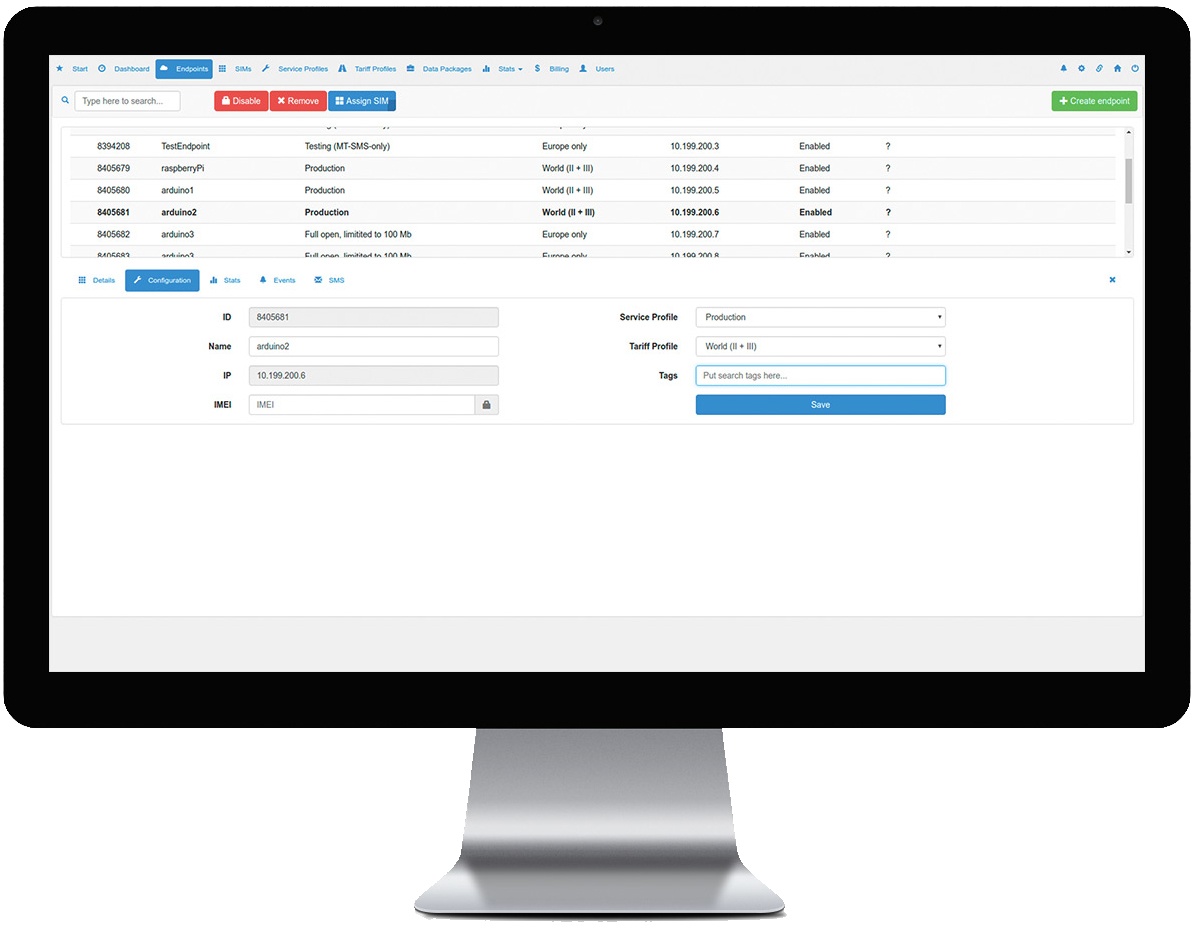 Deploy your IoT devices and applications in a secured network environment provided by EMnify's software-defined network (SDN) system architecture.
Security features include:
Authenticated devices and enforced service profiles
Private device cloud with secure VPN access
Preventing unsolicited communication to, from and between devices
Network-based firewall to apply access control list and traffic filtering
Limiting access to specific services (e.g., SMS) and apply usage restrictions
IoT Monetization Options
An all-inclusive monetization tool for connected devices and services. Generate revenue-based subscription models that enable you to directly charge customers for services such as data usage and SMS. Extend your IoT services to increase subscription revenues for devices.
With EMnify you have the ability to:
Create subscription management services for your customers
Offer IoT devices and services with embedded connectivity
White-label storefronts for brand consistency
Integrate end-use billing and charging
Limit connectivity to predefined usage parameters