M2M and IoT SIM Cards for South Africa
IoT in South Africa is evolving quickly, demanding cutting-edge, reliable connectivity solutions tailored for diverse environments—from city centres to open landscapes. With emnify's programmable eUICC SIMs, South African enterprises can harness dependable connectivity, unrivalled flexibility, and complete device control.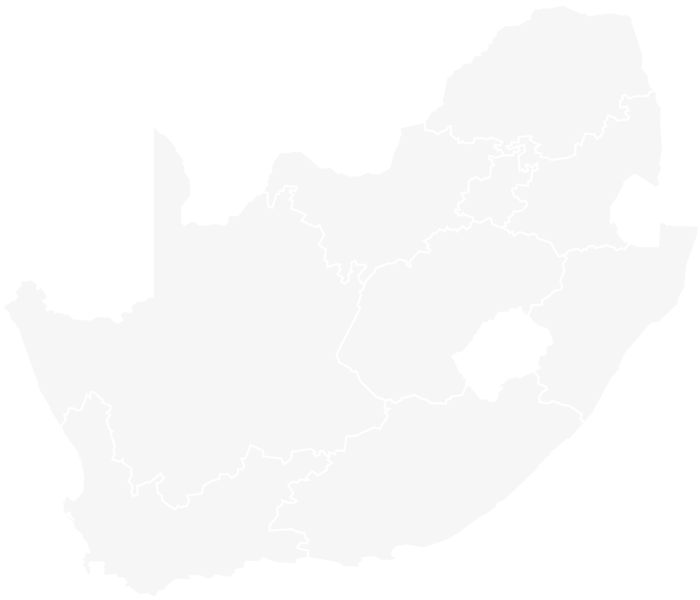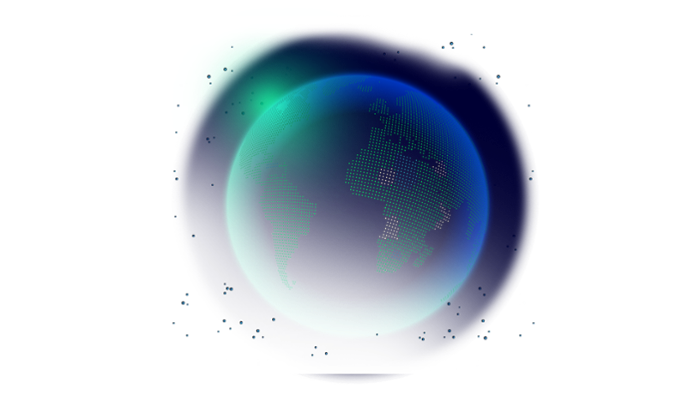 Complete Coverage Across South Africa
Our SuperNetwork ensures devices always select the strongest available network. In the event one network is unavailable, the device promptly switches to the closest alternative. Through our Multi-IMSI tech and eUICCs, devices enjoy adaptability and reliability, essential for the South African terrain.
3 Key Features of Our SIM Cards
Multicarrier Connectivity
Break free from network restrictions. Our IoT SIM cards grant access to over 540 cellular networks in more than 180 countries, soon to include satellite coverage. From 2G to the newest 5G, we guarantee uninterrupted service tailored for South Africa's diverse regions.
Unified Platform Management
Centralise, oversee, and protect all IoT devices from one comprehensive dashboard. With features ranging from network-based firewalls to VPNs, we ensure optimal security for your devices in South Africa.
Programmable eUICC SIMs
emnify's innovative eUICC architecture revolutionises IoT connectivity in South Africa. The ability to customise SIM card profiles means businesses can adjust them to specific IoT scenarios and power needs.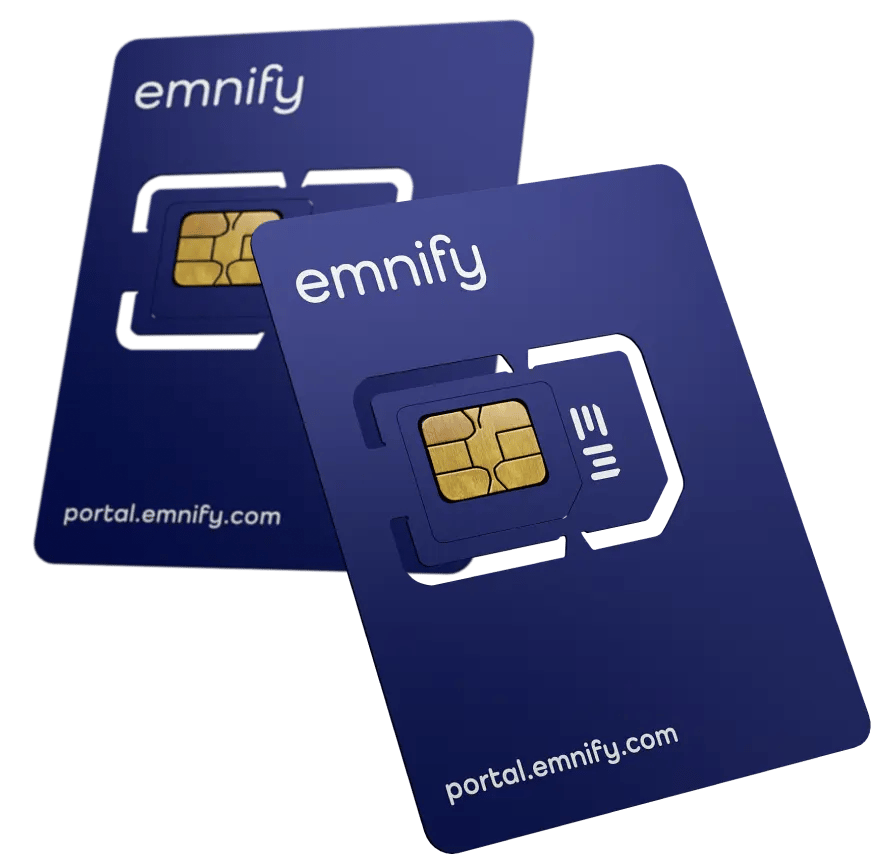 The emnify eSIM for South Africa
Welcome to the next generation of IoT connectivity with emnify's eSIM. Offering broader network access at competitive rates, our eSIM ensures the best data-capable connections, leading to continuous, optimal operation. The outcome? Optimal coverage, top-tier performance, and unmatched adaptability.
Highlights of the IoT Supernetwork You Don't Want to Miss
Cloud-Driven Infrastructure
Enhance IoT communications in South Africa with our cloud-native infrastructure. Experience swift data relay and minimal latency, crucial for real-time applications.
All-in-One Connectivity Management
Centralise and derive insights from your IoT deployments across South Africa with our powerful management platform.
Network Insights
Utilise our advanced IoT dashboard for both historical and real-time data, crucial for making informed decisions in the dynamic South African market.
Seamless Cloud Integration
Our system harmoniously integrates with leading cloud service providers, ensuring streamlined data flow and rapid communications.
Dedicated 24/7 Support
Benefit from the expertise of our dedicated IoT team, ensuring smooth operations in South Africa, and providing prompt support whenever needed.
Robust IoT Security
With our specialised SIM cards and monitoring tools, enjoy top-tier security measures, from IMEI locks to connectivity profiles, vital for the South African digital landscape.
Elevate your South African IoT operations with the emnify IoT eSIM. Talk to us and let's shape the future of IoT in South Africa.
Global M2M Connectivity for You
Find out more about our IoT Solution
IoT Monitoring Dashboard
Full insights and control over SIM, connectivity and cost
IoT Network Security
Multi-layer network security to protect IoT devices
P2P IoT Platform
emnify's peer-to-peer (P2P) IoT platform enables direct device-to-device control over your products